IFRS only accepts accounting for financial reporting on an accrual basis. However, tax authorities sometimes allow (smaller) entrepreneurs to prepare Financial Statements for tax filing purposes on a cash basis.
The cash basis is much simpler, but its financial statement results can be very misleading in the short run. Under this easy approach, revenue is recorded when cash is received (no matter when it is earned), and expenses are recognised when paid (no matter when incurred).
So this means that  income will be recorded when the company receives cash and expenses are recorded when they are actually paid out and not when the bill is raised.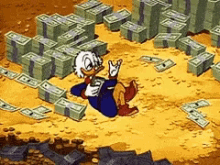 There are two basic type of accounting methodologies – one is cash accounting and the other is accrual accounting.
An small example of cash accounting (with the IFRS accrual accounting in brackets) is as follows:
If your company ABC receives an order to supply 10 computers on October 10, but you deliver the goods in November, the sale will be recorded in the month of November only and not in the month of October.
Your firm ABC receives cash of €8,000 for the sale of 10 computers from company XYZ on November 10. The accountant will record the transaction of a sale on November 10 only, and not on October 10 (which it would be recorded based on accrual accounting).
Companies record expenses when they are actually paid out. Let's understand the concept with the help of an example. If your company hires a contractor on November 1 and a bill is raised on that day, but the actual money was paid out on November 15.
Under cash accounting, November 15 would be the date when the transaction will be recorded and not November 1st (which it would be recorded based on accrual accounting). Cash accounting
This method is usually used by sole proprietors who have small, cash-based business or are involved in providing service to customers. Cash accounting Cash accounting Cash accounting
See more explanations on: https://en.wikipedia.org/wiki/Cash_method_of_accounting
---

Cash accounting
Cash accounting