IFRS 10 Silos and deemed separate entities generally require the control assessment to be made at the level of each investee entity. However, in some circumstances the assessment is made for a portion of an entity (a deemed separate entity). This is the case if, and only if, all the assets, liabilities and equity of that part of the investee entity are ring-fenced from the overall investee (often described as a 'silo') [IFRS 10 B76 – B79]. IFRS 10 Silos and deemed separate entities
Silos most often exist within special purpose vehicles in the financial services and real estate sectors (for example, 'multi-seller conduits' and captive insurance entities). However, the conditions for a silo to be deemed a separate entity for IFRS 10 purposes are strict. The example below illustrates the silo concept: IFRS 10 Silos and deemed separate entities
Example
The case
Bank A establishes and administers a special purpose vehicle that enables two corporate clients – Companies A and B – to sell trade receivables in exchange for cash and rights to deferred consideration. The vehicle issues loan notes to outside investors to fund the purchases. Each company remains responsible for managing collection of its own transferred receivables. Bank A provides credit enhancements in exchange for a fee. The terms of the loan notes and contractual document establish how cash collected from each pool of receivables is allocated to meet payments of the loan notes. Cash collected in excess of the specified allocation is paid to the originators.
What does this mean?
A portion of an entity is treated as a silo if, and only if, the following conditions are met:
specified assets of the investee (and related credit enhancements) are the only source of payment for specified liabilities
parties other than those with the specified liability do not have rights or obligations related to the specified assets or to residual cash flows from those assets
in substance, none of the returns from the specified assets can be used by the remaining investee and none of the liabilities of the deemed separate entity are payable from the assets of the remaining investee.
However, in a real life case, further analysis will be required to determine whether the allocation provisions create a situation in which each pool of assets is substantially viewed as the only source of payment for specified liabilities.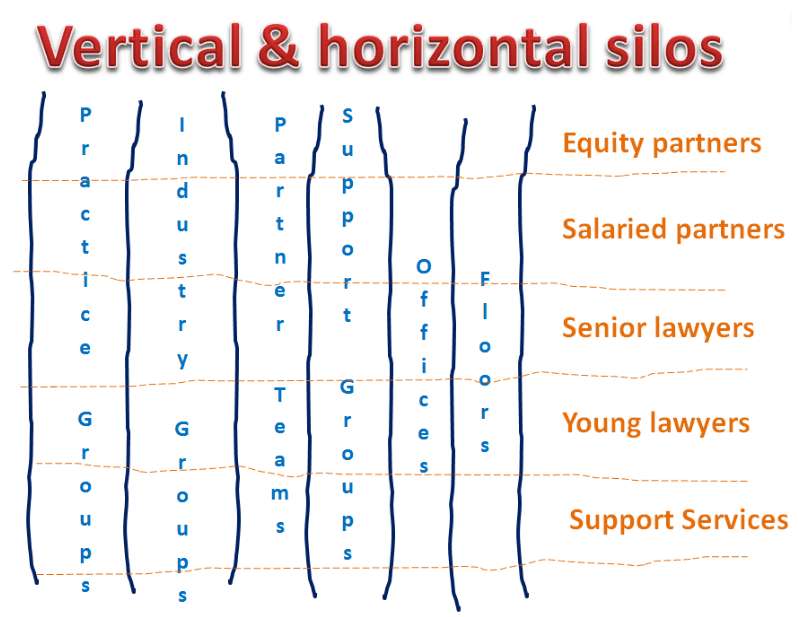 Silos and deemed separate entities Silos and deemed separate entities Silos and deemed separate entities
The term 'entity' is widely used in IFRS and is usually well-understood. Entities are generally arrangements with separate legal personalities in accordance with law (such as companies, corporations, trusts, partnerships and unincorporated associations). However, entities are not defined and questions sometimes arise as to whether an arrangement is an 'entity'. The example below illustrates one such situation:
Example
The case
The law in Country X provides a mechanism for two or more investors to own undivided shares in the same property. Two entities – Investor A and Investor B – acquire undivided shares in a plot of land of 60% and 40% and establish a co-ownership agreement setting out their intention to develop and operate a retail park on the site. The co-ownership agreement establishes the decision-making rights of each Investor, their respective obligations and the basis for allocation of profits from the venture.
What does this mean?
Based on these limited facts, judgement is required to decide whether the property, combined with the co-ownership agreement, is an 'entity'. One view is that an entity is any circumscribed area of economic activity for which discrete financial information exists. Under this definition the arrangement described would be an entity. However, this definition is not authoritative.
If an entity exists, Investors A and B should apply IFRS 10 to assess which (if either) has control. If, for example, A has control it would consolidate the investee and recognise a 40% non-controlling interest. Alternatively, A and B might conclude they have joint control and that IFRS 11 applies. The contractual arrangements for this transaction have to be analysed to ascertain whether it is control by one party (60% voting right) or joint venture (contractual arrangements on decisions in relevant activities of the property).
If the arrangement is not an entity:
if it is jointly controlled it will be in the scope of IFRS 11, which applies to 'joint arrangements' whether or not structured through an entity

if it is not jointly controlled, each investor applies other applicable IFRSs. For example, Investor A might recognise its 60% share of the property as an asset, without recording any non-controlling interest. Investor B does the same with its 40% share.
IFRS 10 Silos and deemed separate entities
IFRS 10 Silos and deemed separate entities IFRS 10 Silos and deemed separate entities IFRS 10 Silos and deemed separate entities
Annualreporting.info provides financial reporting narratives using IFRS keywords and terminology for free to students and others interested in financial reporting. The information provided on this website is for general information and educational purposes only and should not be used as a substitute for professional advice. Use at your own risk. Annualreporting.info is an independent website and it is not affiliated with, endorsed by, or in any other way associated with the IFRS Foundation. For official information concerning IFRS Standards, visit IFRS.org.