The with and without method is used to separate one intangible asset with a significant value from other intangibles.  For example in case of the bringing new technology to the market, the value of the new technology can be estimated as follows:
Value of the (existing) business with new technology
-/-
Value of the (existing) business without new technology, where customer relationships are re-created
=  Value of the new technology
Best used when:
• Customers are NOT the primary assets or
• Customer relationships can be re-created
• Time to re-create the customer relationships is short and does not change the structure of the business
On Demand technology – With and Without – Calculation example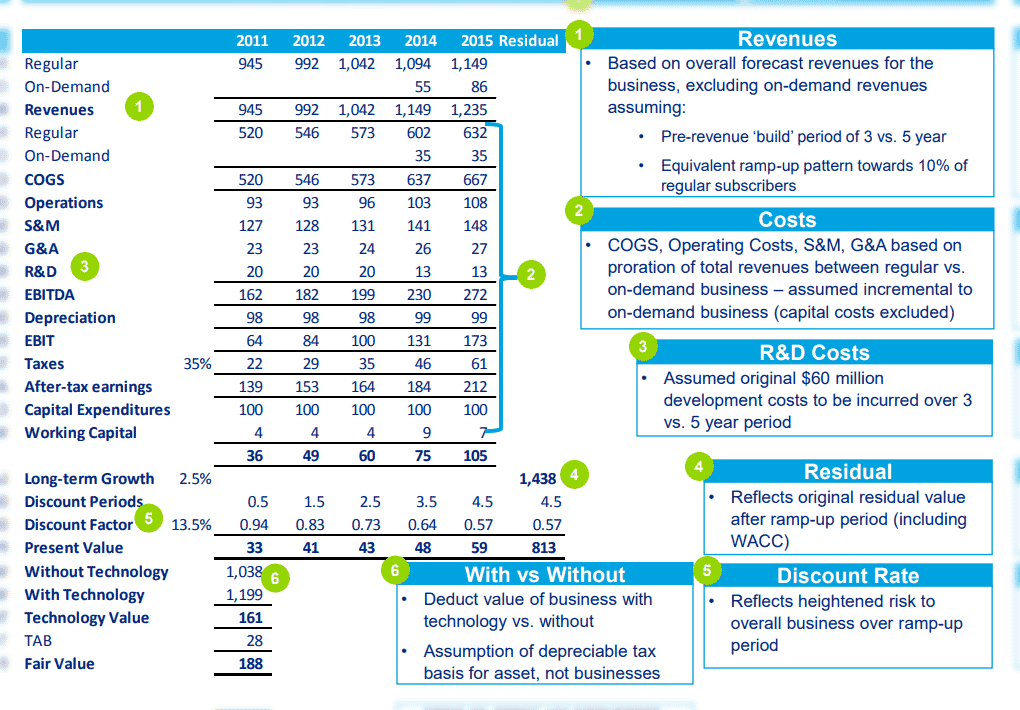 WACC = Weighted Average Cost of Capital | COGS = Cost of Goods Sold |  G&A = General & Administrative (or Overhead) |S&M = Sales & Marketing | TAB = Tax Amortisation Benefit
Another way of looking at with or without is the Brand value.
The Company Value With and Without Brand Method, as the name suggests, computes the income attributable to the brand by looking at the value of the company with a brand and checking what it would have been without the brand. The brand effect can be reflected in an increased growth rate, increased advertising expenses or in a lower risk.