The asset accumulation method and the adjusted net asset method are both generally accepted business valuation methods of the asset-based business valuation approach. Here is an example of the asset accumulation method:
A valuation expert has been retained to estimate the fair market value of the total equity of Brown Client Company ("Brown") as of December 31, 2016. Let's assume that Brown is a family-owned construction contractor company.
The valuation expert decided to use the asset-based valuation approach and the asset accumulation valuation method.
The Brown GAAP-basis balance sheet for December 31, 2016, is presented on Exhibit 1. All financial data are presented in $000s.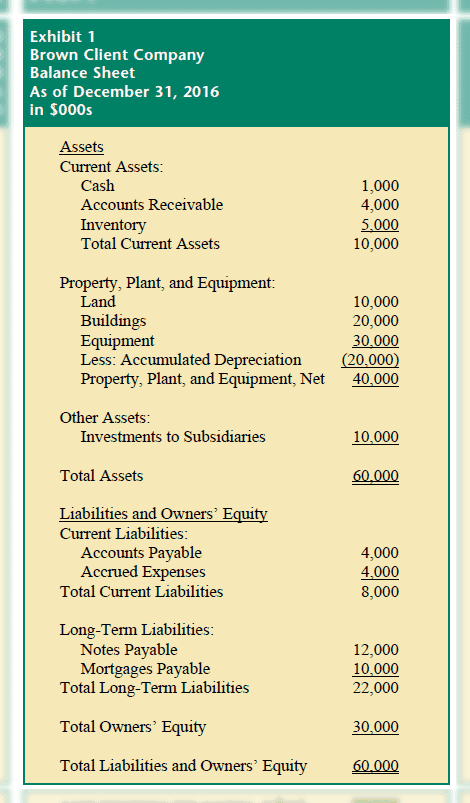 On this GAAP-basis balance sheet, tangible assets are recorded at historical cost less … Read more