Sale with a right of return in IFRS 15
Under IFRS 15 Revenue from contract with customers, when an entity makes a sale with a right of return it recognises revenue at the amount to which it expects to be entitled by applying the variable consideration and constraint guidance set out in Step 3 of the model (see Step 3 Determine the transaction price). The entity also recognises a refund liability and an asset for any goods or services that it expects to be returned.
An entity applies the accounting guidance for a sale with a right of return when a customer has a right to:
a full or partial refund of any consideration paid;
a credit that can be applied against amounts owed, or that will be owed, to the entity; or
another product in exchange (unless it is another product of the same type, quality, condition and price – e.g. exchanging a red sweater for a white sweater). [IFRS 15.B20]
An entity does not account for its stand-ready obligation to accept returns as a performance obligation. [IFRS 15.B21–B22]
In addition to product returns, the guidance also applies to services that are provided subject to a refund.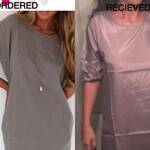 The guidance does not apply to:
exchanges by customers of one product for another of the same type, quality, condition and price; and
returns of faulty goods or replacements, which are instead evaluated under the guidance on warranties. [IFRS 15.B26–B27]
When an entity makes a sale with a right of return, it initially recognises the following: [IFRS 15.B21, B23, B25]